Yesterday we went to the CSA plant sale to pick up some seedlings from Farmer Rich. I wrote a post last year about it, and about how I think it's cool to buy from our local farmer instead of a big box store. It was nice to chat about what we're growing, how the weather affects it, and just talk with the guy who grows the food I eat.
Mostly I like to get Farmer Rich's herbs. I haven't had the best luck with herbs, and his are so, so healthy. We do get herbs in our weekly share, but it's usually just one herb, and I like to have the little herb garden so I can just walk outside and snip off whatever I need.
This is the variagated mint. Isn't it beautiful the way the leaves change from green to yellowish and then back to green?
Here's the mint potted in an old colander.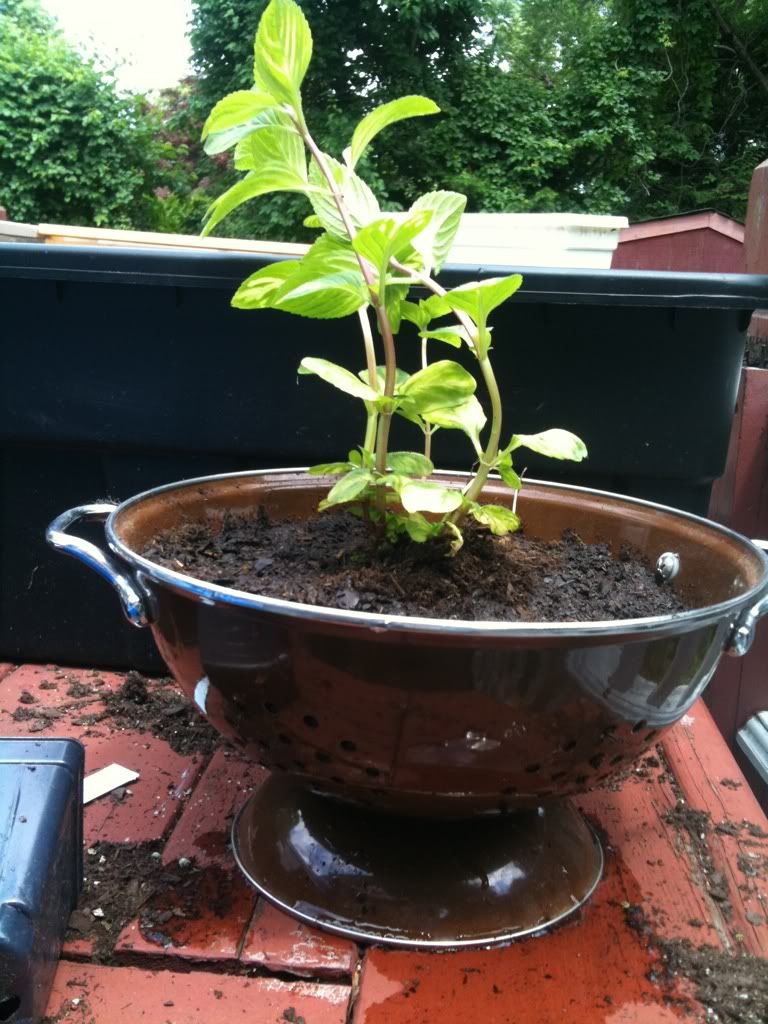 Here's the herb garden in a new window box we picked up today…

In there we've got oregano, lemon basil (which smells so good that I got two, one to keep in the house), sage (not pictured, I put it in after this photo), thyme, rosemary, and parsley.
I also got eggplants again, and Tita Leonore asked for a pepper plant (we've both had serious woes with germination of peppers this year), so I got a golden pepper plant. And, when we got there, we had an impulse buy: brussels sprouts! They weren't listed on the online order form, and I can't wait to see them grow. They are so cool looking.
My peas are being actual peas! Despite the fact that I thought they were all going to die because they got so drowned in the storms, they are producing.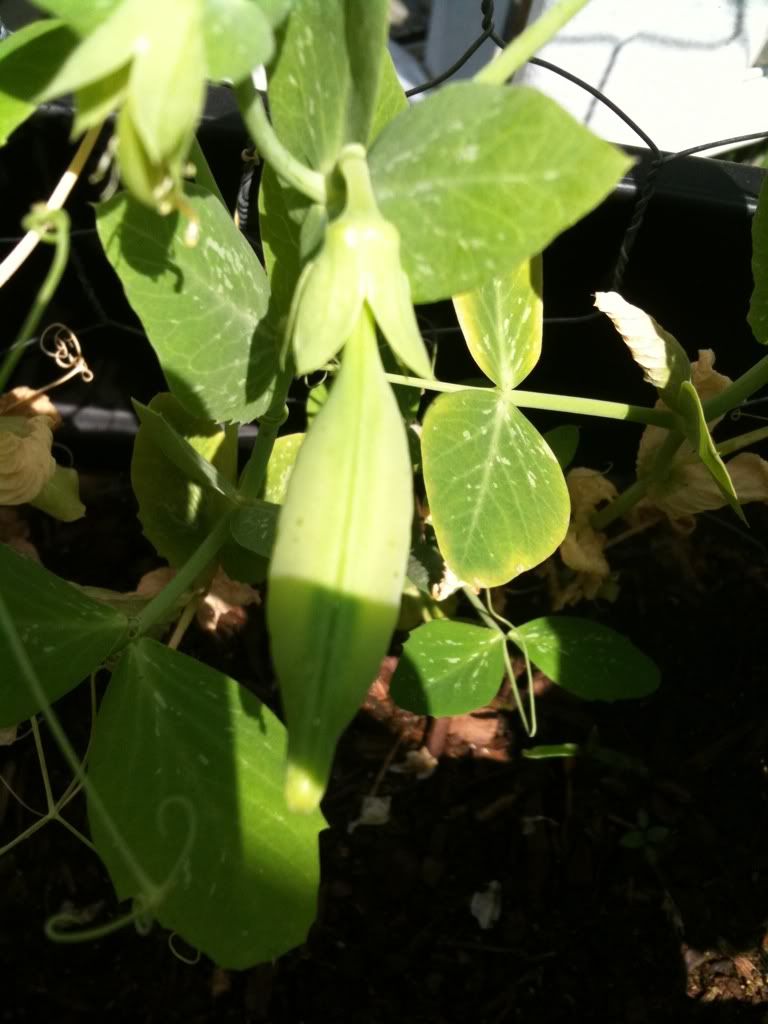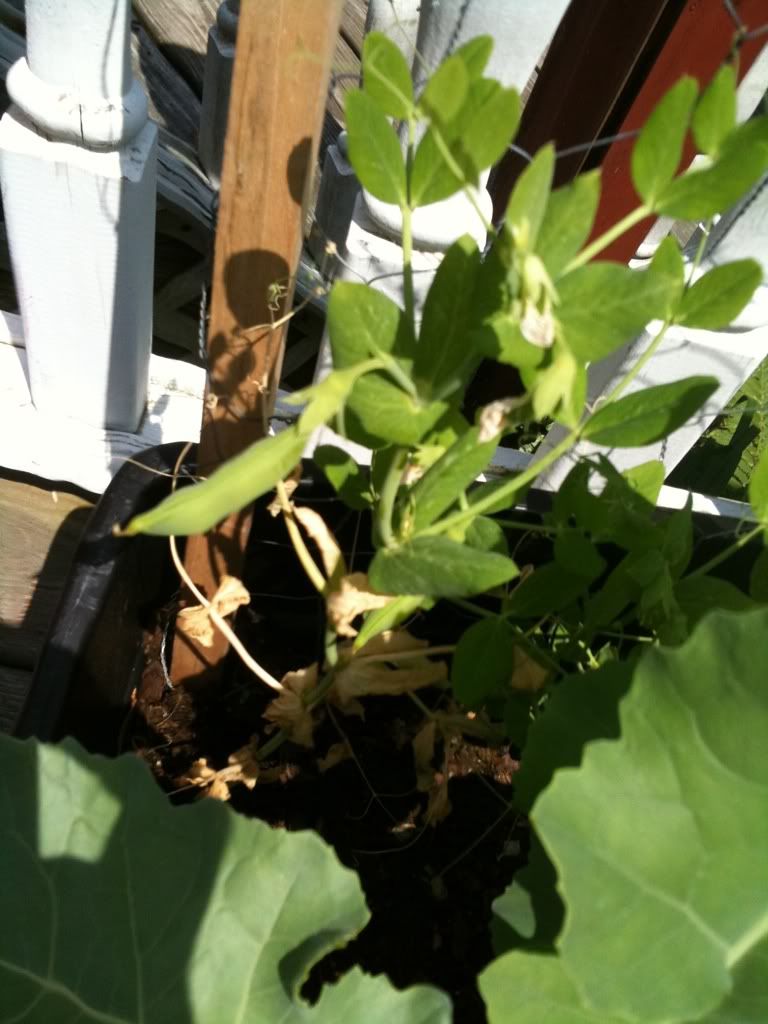 You can see that some of the plant got damaged from the overwatering, but if you look in the left half of the picture, you also see a peapod!
The carrots are also getting very serious. We are so tempted to pull one and see where they're at. We're going out of town this week, so that will alleviate some of the temptation for a bit, and I think when we get back it will be time to check one out.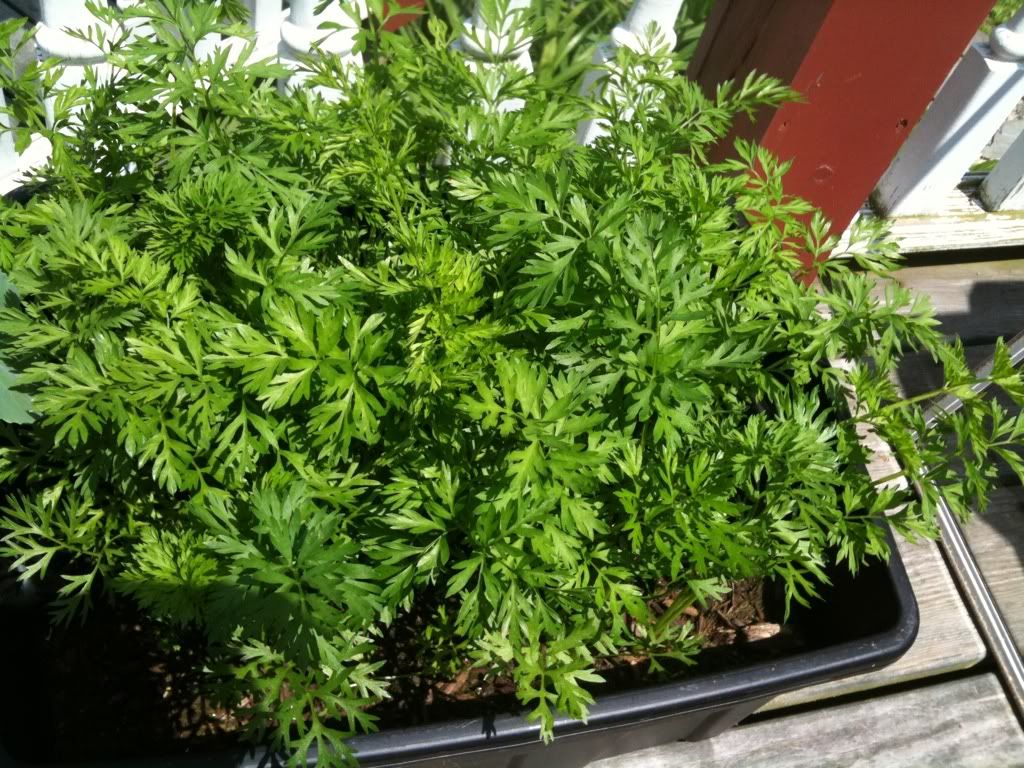 There's more work for me to do out there, but it was hot and I didn't want to wear myself out. Next time…